2025 admissions
Learn all about Year 7 admissions to our school.
ADMISSION ARRANGEMENTS FOR ENTRY TO YEAR 7 COMMENCING SEPTEMBER 2025.
Please visit this page regularly, as we will update new information as and when it becomes available.
Important Dates
25th April 2024,

12pm-5pm

(

TBC

): Open afternoon for current Year 5 students.
Inner Area postcodes
We only admit students who live in one of the following postcode areas: E2, E4, E5, E8, E9, E17, EN1, EN2, EN3, EN4, EN5 (sectors 1, 2, 4, 5 only), EN8 (sectors 7, 8, 9 only), N1 (not N1C), N2, N3, N4, N5, N6, N7, N8, N9, N10, N11, N12, N13, N14, N15, N16, N17, N18, N19, N20, N21, N22.
There is no preference within this list. Only children residing in one of these postcodes will be admitted to the school.
30th October 2023
Admission arrangements for entry to Year 7 commencing September 2025.
Please click here to view our proposed admission arrangements for 2025 admission to The Latymer School. This document is open for consultation to the public, local authorities, and other interested parties. The six-week consultation period will run from 30th October 2023 to 8th December 2023.
Any comments or objections should be made in writing to our Headteacher, Ms M Cobbett by 11th December 2023. Please use admissions@latymer.co.uk for any correspondence.
The document as it stands could be subject to further changes before the final determined arrangements are published in March 2024.
A message for young people hoping to join the Latymer community
Dear Future Latymerian,
Thank you for your interest in joining the Latymer School. We believe that we have a lot to offer you as prospective students, and we are proud of our long and successful history. As a member of the Latymer community, you would not only have the chance to develop your academic knowledge during school hours, but you would also be invited to enjoy a range of exciting extracurricular activities. There is something for everyone; we offer engaging music and drama opportunities, competitive sports, and a wide variety of student-led societies, ranging from Manga to medicine. At Latymer, you would have the chance to build new relationships with other inquisitive students, and you would be given as much support as you need along the way.
If you feel excited about the prospect of joining the Latymer community, we would love to meet you at one of our entrance examination days!
We understand that the prospect of joining a new, bigger school may seem daunting, so take a look at what some of our students had to say about their progression to secondary school at Latymer.
Meet some of our current students who talk about their experiences:
Asher, Year 8 Lamb - Oakthorpe Primary School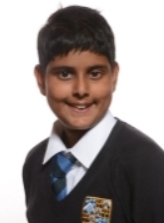 My thoughts about the school before I joined Latymer:
I was nervous and intimidated about how large the school was. I was very worried about getting lost at school and finding my way aroung the classrooms. Knowing that I was the only one from my primary school who joined the Latymer School, I felt anxious. However, I was excited to meet some new friends and learn about new topics. I settled quickly and made many friends.
The biggest change between primary and secondary school:
My primary school was very close to my home, but to get to the Latymer school, I have to walk and get public transport. The biggest change I have experienced in secondary school is getting used to moving around the classrooms between lessons. Also, we have separate teachers for individual subjects whereas in primary school, I had mainly one teacher.
My most memorable moment from my time at Latymer so far:
The most memorable moment from my time so far is our class trip to North Wales at the end of Year 7. This has given me a very good opportunity to deepen my friendships with classmates and was my first time leaving my parents for a week. I also liked having fun in lessons, playing Kahoot and Quizlet live at school and games like football, table tennis, basketball etc with my friends. Now, I feel like Latymer is my second home.
Tioluwani, Year 8 – Keats, Ark John Keats Academy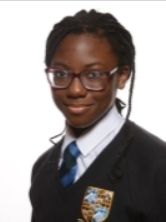 My thoughts about the school before I joined Latymer:
I thought that it would be hard and that I wouldn't be able to cope. I also believed that it would be a daunting experience and getting into the school world be extremely difficult, in addition to a large workload. Furthermore, I was anxious because I thought that I would miss all of my friends from my old school, but at Latymer, I have made lots of new friends, which helped me to cope, during my time at this school.
The biggest change between primary and secondary school:
In secondary school, you have to be more organised and responsible in things like getting to class on time, and doing your homework before the due date. Also, there are more opportunities in secondary school than in primary school, for example: in sports (I do netball and football) and in music instruments (you can perform and watch concerts throughout the year). You also have to plan your day to make sure you can get to school by yourself on time and to make sure all homework is done on time.
My most memorable moment from my time at Latymer so far:
Personally, I believe that going to Cwm Penmachno, Wales in Year 7 was very exciting because I had a chance to experience new things like rock climbing and abseiling. I was also able to attend many sports matches and races in football and athletics (mainly running). I was really happy because our teams won many football matches; I got a gold medal and won my race in sportsday doing 200m running, and I won a bronze medal in discus. One moment that i will never forget is when my parents received the email that I had successfully entered the Latymer School. The joy that my parents and I felt can not be emphasised enough.
Robert, Year 8 – Latymer, Prince of Wales Primary School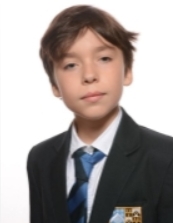 My thoughts about the school before I joined Latymer:
To me, the school seemed like a school with really smart people and difficult to get into. On open day, I remember that I felt like the school was very big.
The biggest change between primary and secondary school:
In primary school, I always felt like the smartest person in every class, but now, in secondary, there are smart people everywhere. Another notable change is that there are a lot of clubs and societies – so far I have joined computer club and chess club. I am very excited!
My most memorable moment from my time at Latymer so far:
The school trip to Cwm as I had an amazing time there. I got to know everyone better, and I did a lot of fun things such as going down into an abandoned mine.