Lettings
The Latymer School benefits from an extensive range of facilities available for hire outside of school hours.
Clubs, groups, businesses and individuals in the local community are welcome to hire and make use of our state-of-the-art facilities. We offer an exclusive and flexible use of space able to accommodate 5 to 900 people:
A mix of traditional and modern space such as classrooms, drama studio and library.
A range of indoor and outdoor sporting facilities including a sports hall, fitness suite, hard courts and grass pitch, with a new Astro pitch on the way.
Private catering and other suppliers permitted on our premises.
Accessible London location close to M25 and public transport routes.
On-site parking for your events.
The Latymer School has hosted a wide range of events from training sessions and conferences to weddings, wakes, family celebrations and baby showers in both the Small Hall and the Great Hall.
We also have a lovely centre available for hire in the middle of the Snowdonia National Park, North Wales, which is popular with large groups.
For more information, including prices and availability, visit our SchoolHire page.
The Lettings programme enables the Latymer School to share the use of its facilities with the local community and maintain our position as one of the top co-educational secondary state schools in the country.
If you have any questions, please don't hesitate to contact lettings@latymer.co.uk
GREAT HALL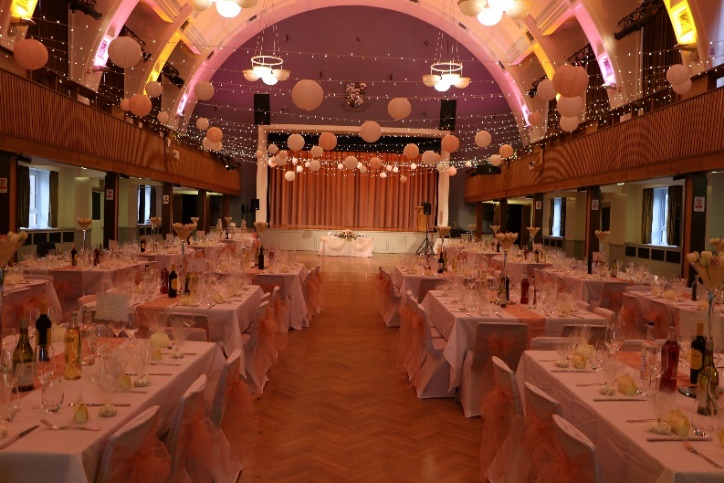 The Great Hall, our largest room, can accommodate up to 500 seated unobscured (350 for wedding parties).
It is suitable for a variety of functions such as drama performances, choir shows, and fundraising evenings. It also transforms into an ideal setting for anniversaries or special birthdays.
The hall has full disabled access, a sound & light system, Wi-fi, access to changing facilities and parking making it fully functional.
SEWARD STUDIO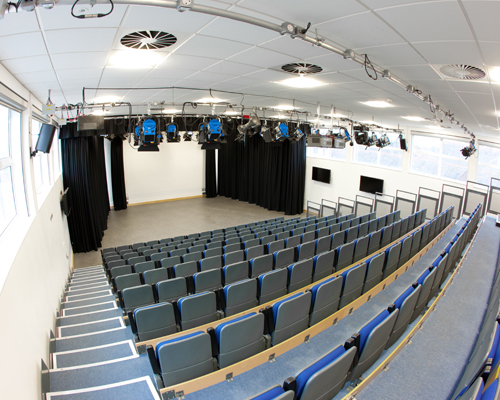 The Seward Studio can accommodate 180 (seated) and 200 (non-seated). This is a large professional studio theatre with professional lighting, sound and A/V facilities. There is also a changing area behind the stage.
Suitable for a variety of functions, from drama productions to art exhibitions and lectures.
You will need to include technician time with your booking for use of sound and lighting. They will work with you to ensure your event runs smoothly and you can access all the available facilities.
SMALL HALL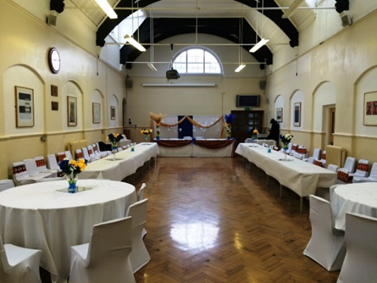 The Small Hall can accommodate up to 100 (seated).
Potential uses include a function room, conference room and meeting room. The room is equipped with an interactive whiteboard, microphones, sound system, tea & coffee facilities, TV and Wi-fi.
This hall also has access to a small kitchen servery area with hot and cold water facilities, sinks, small work top.
DINING HALL
The Dining Hall is suitable for events such as functions, fundraising events, gatherings, training courses, and much more.
This area can seat up to 180 people and has 16 trestle tables with chairs. It opens out onto the field area with additional picnic benches.
CWM CENTRE, NORTH WALES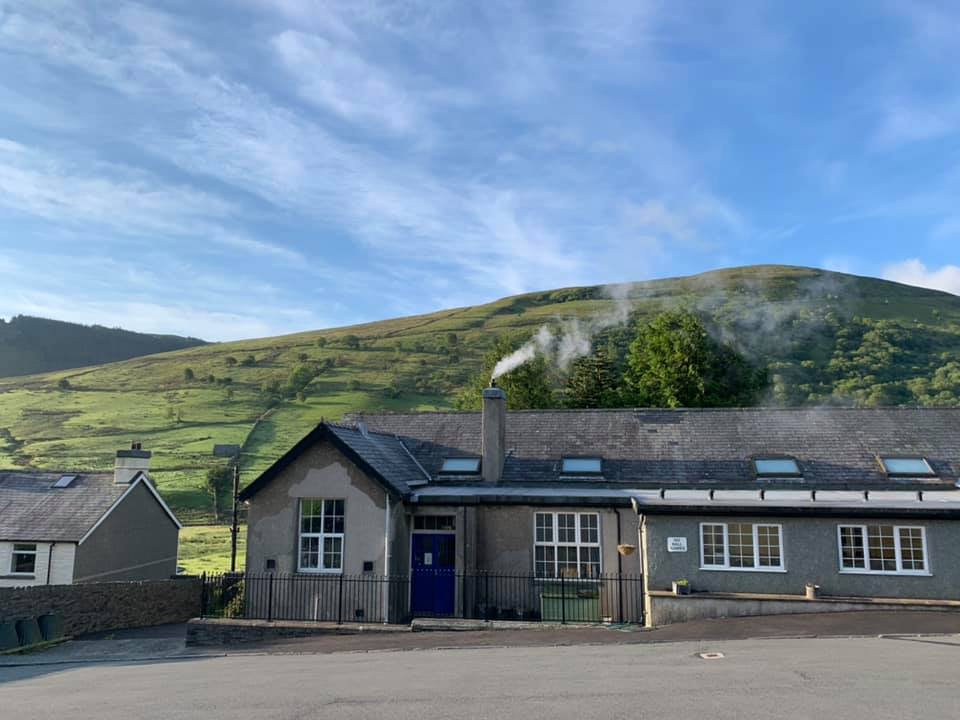 Our centre is located in the idyllic countryside of Cwm Penmachno, North Wales. It is an ideal spot for walking and hiking, as well as being closed to various fantastic mining, zip lines and caves' attractions.
The centre benefits from:
Two dormitories sleeping up to 35 people.
Two bunk rooms sleeping up to seven people.
A kitchen.
Common room/lounge area.
Kit room with pegs and benches.
Three shower/toilet rooms.
Small grass area suitable for tents.
Car park for up to 20 cars.
CLASSROOMS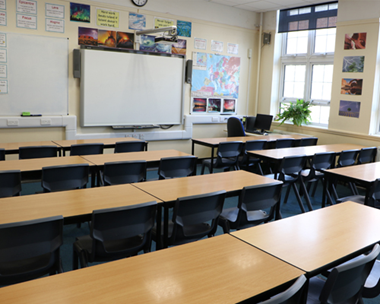 If you require a smaller room, for instance for meetings, we also have various classrooms and drama rooms available. All our classrooms are equipped with all the modern appliances you would expect (projector and interactive whiteboard).
We have more rooms available than listed on SchoolHire so please contact us with your specific request and we will suggest suitable rooms.
SPORTS HALL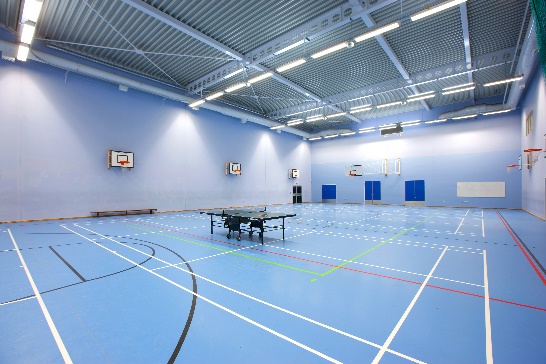 Our spacious Sports Hall caters for a variety of sports such as badminton (four courts), basketball (four small courts or one full-size court), indoor football and netball. It also suits other activities, such as aerobics, dance and clubs.
There are adjacent changing and shower facilities which are available as part of the hire.
GYMNASIUM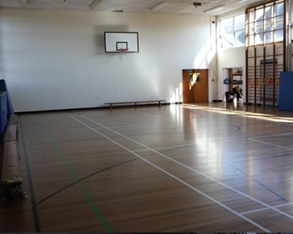 Smaller than the Sports Hall, the Gymnasium has markings for badminton, basketball, gymnastics, and netball. It also has two climbing frames or makes a perfect dance space.
This space is fully equipped with a pull-down screen and sound system, making it ideal for local community meetings.
FITNESS SUITE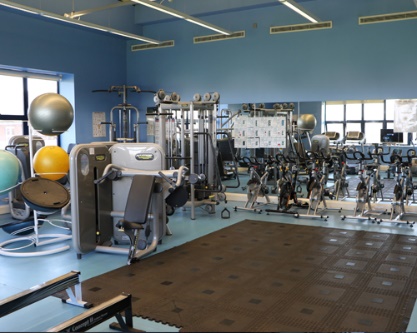 The Fitness Suite has a range of both cardio-vascular machines and fixed weights machines. There is also a central area of mats.
You will find equipment such as bikes, cross trainers, treadmills, rowing machines, stepper and cross trainers.
The fixed weights machines include shoulder press, chest press, leg curl, triceps extension and much more! We also have a punch bag.
TENNIS/NETBALL COURTS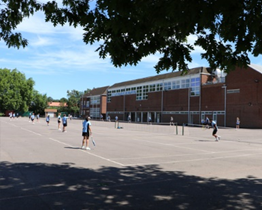 This space has markings for five netball and eight tennis courts. The facility is popular for those clubs/organisations looking to hire a netball / tennis court within the Edmonton, London area.
Parking is minimal with the use of this area.
FIELD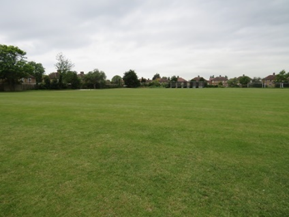 Our seven-acre grass field is suitable for full size football pitch with goals, smaller pitches with goals, rugby, hockey, rounders and athletics. It also has two artificial cricket pitches.
The large area is also perfect for events such as outdoor gatherings and charity fundraising events.