Latymer Parents and Friends
The Parent Teacher Association of the Latymer School.
Latymer Parents & Friends is the school's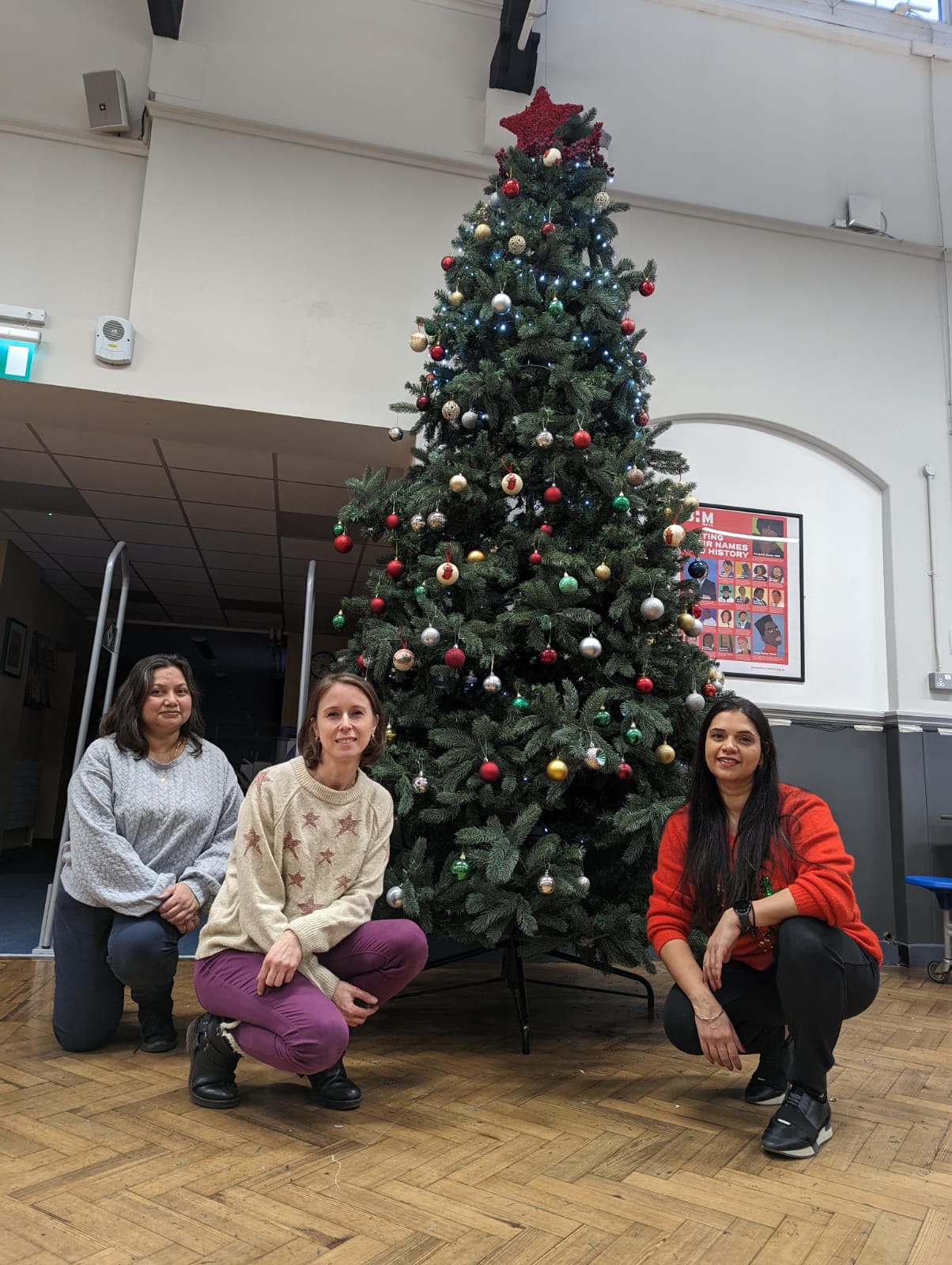 Parent Teacher Association and a registered charity. Since our foundation nearly 40 years ago, we've raised many hundreds of thousands of pounds for the school. All the money we raise goes to purchase important educational resources that the government won't fund; minibuses, sports gear, equipment for music, art, drama and learning. All Latymer students benefit from our work.

Organised and run entirely by volunteers, our activities fall into four main areas:
We support school staff in putting on events, including sports, concerts, plays and parent evenings – usually by providing refreshments, sometimes a bar. Our hospitality creates warmth and atmosphere – and meeting new people is fun!
We organise and run our own events for the students, including a glowing and wintery Junior Party and an exciting and summery Football Tournament.
We put on our own 'community' events for parents, families and friends, including quizzes, entertainments, a colourful summer fair, etc. As well as raising funds, they enable parents to meet socially, which is not otherwise so easy, given Latymer's wide catchment area.
Our other initiatives connect people all year round – from our Christmas tree shop to our school art calendar, a very rewarding lottery, raffles, auctions, pre-loved school uniform sales, special offers on West End theatre tickets, etc. And we're always looking for new ideas.
As a Latymer parent you can easily support these efforts – just by turning up, enjoying the occasion, participating or buying something. But if you'd like to commit to joining us as a volunteer, we'd be doubly delighted. We always need new hands and thinking, and we're a very friendly bunch.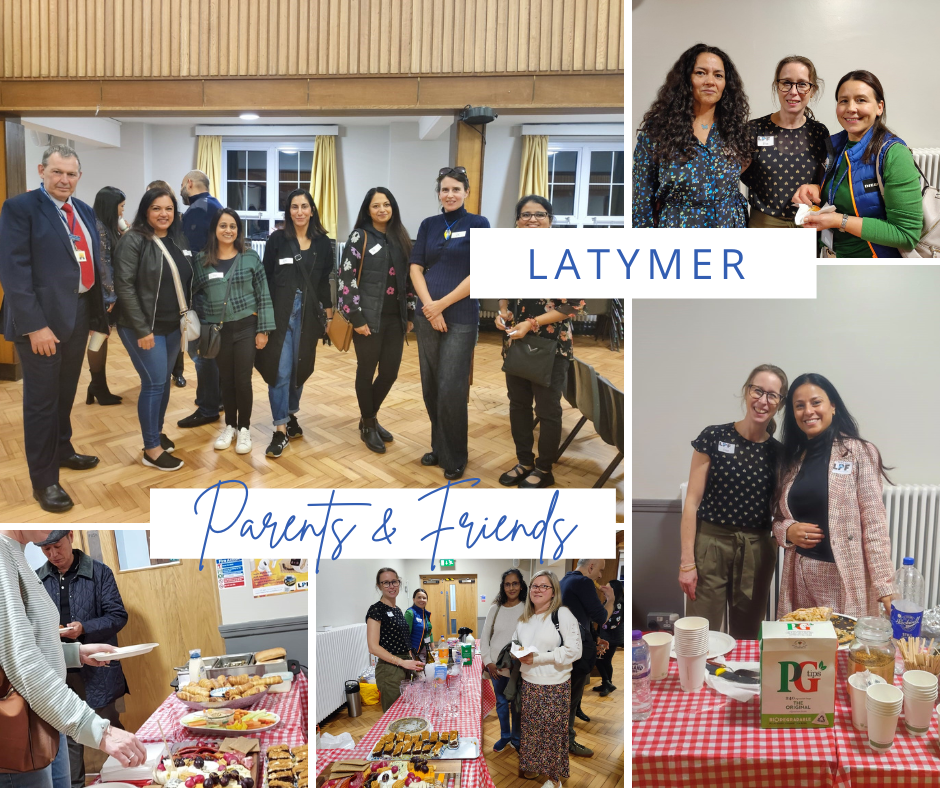 Beyond fundraising, we aim to enrich community life by bringing together staff, families and friends of the school. And though you may not have realised, you're already a member of Latymer Parents & Friends. (The clue is in the name…) With digital technology, connecting with others has never been easier: so all Latymer parents are invited to join the hundreds in our virtual community on Classlist.com – the secure, phone-based app platform that connects any Latymer parent, as and when they like, with others from their child's class, year group or across the school. It's very handy, in all sorts of ways. Please do join us (see below for instructions)!

Connecting, helping out, joining in or simply enjoying. However you can support us, you'll be helping enrich our students' education, while building community to everyone's benefit. If you'd like to lend a hand, please email us at the address below, or message us on Classlist. We'd really love to meet you.
Atul Malde, Chair Molly Chopra, Vice Chair
Raji Patel, Secretary Pia Das, Treasurer
Bhavisha Chotai, Marketing Selina Doshi, Assistant Treasurer
Email: lpf@latymer.co.uk
Write: Latymer Parents & Friends, The Latymer School, Haselbury Road, London N9 9TN
Join our parent community on Classlist
Subscribe to our mailing list
Like us on Facebook
CHRISTMAS TREES
2023 AUTUMN RAFFLE AND MINIBUS APPEAL - A BIG THANK YOU!
The Latymer School needed a new minibus, providing vital transport for sports events, trips and the outdoor education in North Wales. So we launched a raffle to help raise enough money.
The Grand Prize Draw took place in school on Thursday 16th November 2023. It was a resounding success raising thousands of pounds. On behalf of the raffle team (Rhian, Elise, Pia, Ana, Selina, Phil and Atul), we would like to thank the parents and friends of Latymer, external individuals, restaurants, shops and organisations who donated the lovely prizes.
The lucky winners of the raffle were:
Alison Constanti; Deborah Leustean; Delphine Bunimovich; Des Chadwick; Diana Szalai; Emma Maloney; Esmari Phylactou; Giulia Bertolini; John Bolgar; Justina Johnson; Keeley McCalmont; Keeren Shah; Kritika Goenka; Louise Mir; Maddie Donovan; Mark Hunt; Mike Peirce; Miranda Yau; Nick Daniel; Nitin Kapoor; Peter Beal; Rebecca Waller; Shuo Tian; Sonali Bhagat; Swarnalee Banerjee-Cochrane; Tanya Kendrick; Vanessa Mead; Veena Mania; Xiu Hua Huang. Congratulations to all of them!
The top three prizes were won by John Bolgar, Swarnalee Banerjee-Cochrane and Veena Mania.
In addition, our friends at Castles (estate agents) supported us for the Autumn Raffle and minibus appeal - by donating money in return for every one of their advertising boards that Latymer families or friends agreed to take. The LPF and school would like to thank them and hope to see them in the next exciting event. Castles do business all over north London and Enfield, so wherever you live, Castles will like the publicity.
SELLING PRE-LOVED UNIFORMS
LPF runs a pre-loved school uniform scheme, selling Latymer uniform items at an affordable price whilst encouraging sustainability. Perfectly presentable, quality items - all donated, washed, pressed and packed by your fellow Latymer parents.
To buy, simply visit https://lpf.sumup.link. You can collect from school reception (term times only) or we can deliver.

JOIN US ON CLASSLIST
Classlist is a private social media platform – UK-managed, totally secure and used daily in over 2,000 UK schools. It works as an App on your smartphone or computer. You can use it to see who else is in your child's class / house and year group, and who lives nearby. You can contact other parents, find out information, locate mislaid homework tasks, ask questions, share ideas and so on.
You can use Classlist in other ways, too – for example, to set up a public transport group, send invitations to a birthday party or organise a get-together. You could publicise an event, promote a good cause, set up a cake sale, sell your handicrafts in a Latymer marketplace and lots more.
With Latymer families spread so widely, Classlist provides another point of contact to keep you involved and included. We would be delighted if you would like to be part of it. Classlist is also appealing because it is built around total confidentiality and data protection, so does not use or sell your personal information for commercial purposes.
Joining the LPF community on Classlist is easy, all you have to is:
Go to Classlist.com
Type "Latymer" and pick "Latymer School in Edmonton - Latymer Parents & Friends".
Fill in a few details (name, email address, password) to set an account.
CATERING AT SCHOOL EVENTS
All year round, money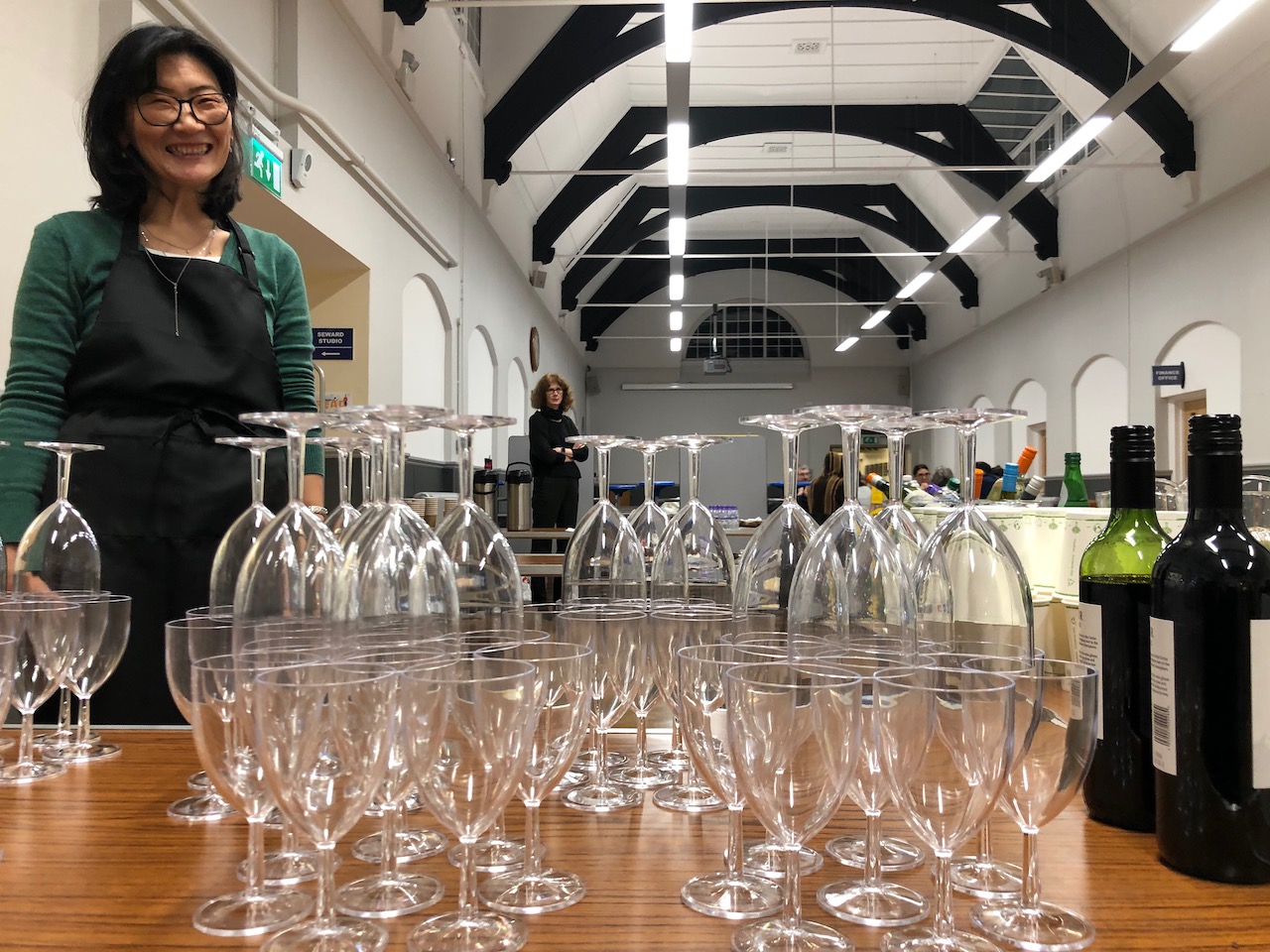 we raise at school events provides for deserving educational causes right across the school – essential initiatives which otherwise would not be possible. Every cup of tea and glass of wine helps raise funds. We'll really appreciate your help at any of these events - in whatever way suits you. Elise Ramdarshan is leading the refreshment team, helped by Elena Souto and other parents. Please contact us at lpf@latymer.co.uk if you would like to help!
UPCOMING LPF EVENTS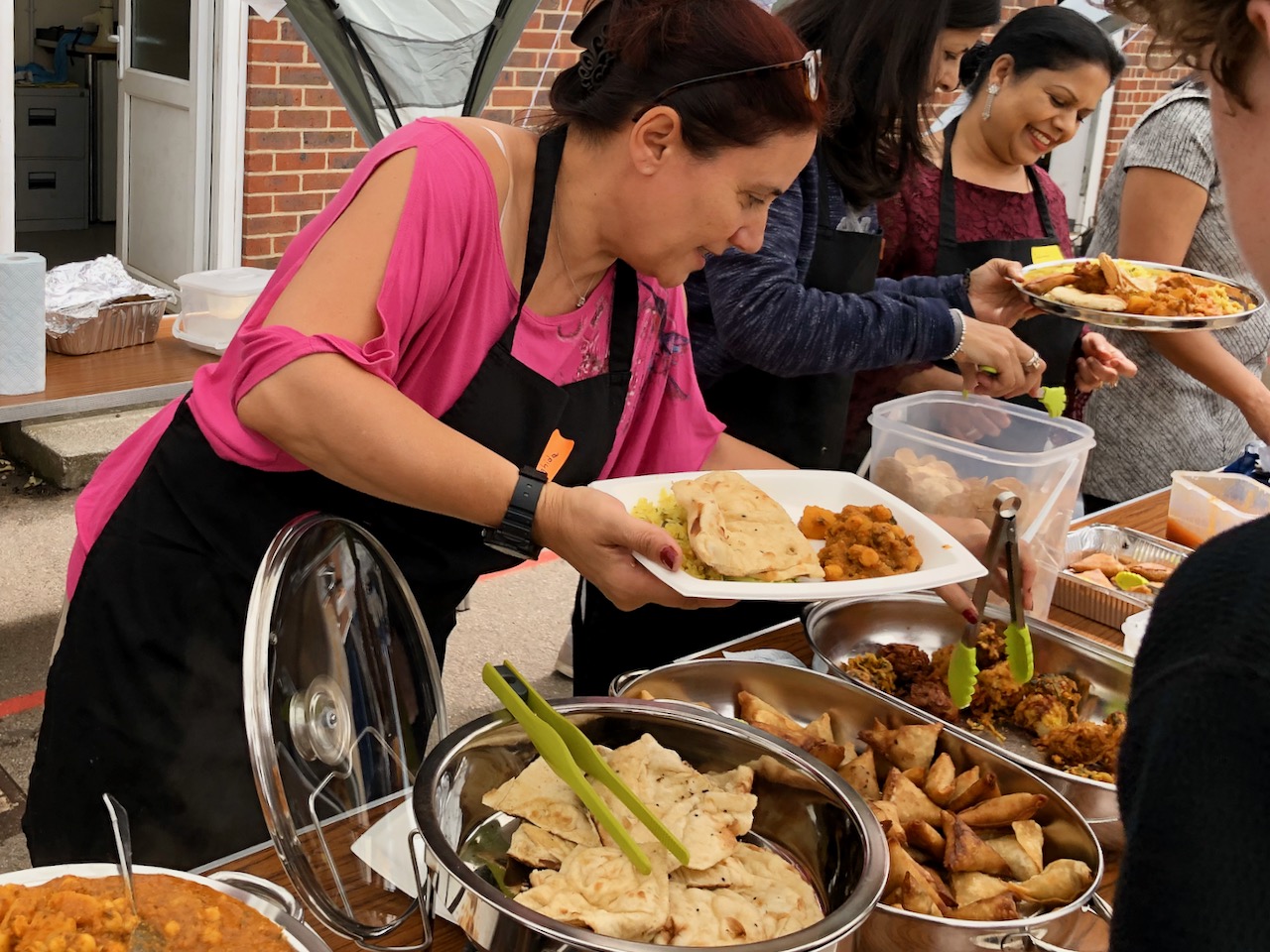 To drive the greater part of our fundraising, we put on our own LPF events. As with school events, they all involve refreshments, usually a bar and often delicious food. Cooks are vital part of our plans, in these and other initiatives: please come and help us if you're able! If you'd like to help with any of that, we'd love to talk. Please contact lpf@latymer.co.uk
03/12/2023 and 10/12/2023: LPF Christmas Trees delivered
27/01/2024, 6pm-9pm: Bingo night
23/02/2024: Junior Disco
14/07/2024: Summer Fair
500 CLUB
The 500 Club is a community lottery run by LPF, contributing to its funding of educational equipment and other school purchases not covered by the local authority. It's simple - and true to its name...
A maximum of 500 numbers, each priced at only £12.00 per year, are held by Members of our community of parents and friends. Approximately half of the proceeds are kept by LPF to support of the school, with the remainder being paid back to subscribers in a monthly Prize Draw. In June and December each year, jackpot prizes of £500 are awarded. In each of the other ten months there are two prizes of £75 and £25.
Running continually for over twenty years, our 500 Club continues to be heavily subscribed. But each year as students leave the school and their parent Members resign, numbers become available.
Supporting us in this way is an easy way to help the school, with the great opportunity of twelve chances to win. Joining couldn't be easier and just involves your setting up an annual Standing Order for one or more numbers. Remember that for just a single annual payment of £12.00, your number is automatically entered into the draw for twelve consecutive months!
For more information, please email our Treasurer, Pia Das, at lpf@latymer.co.uk