Economics students taking on an exciting competition
Exciting news from some of our students.
Students taking part in the World Economics Cup.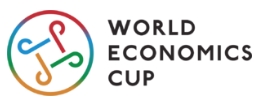 Last week, Krishna, Emre, Saanvi, Corrine, Alex and James (Year 13 students) competed in an exciting inter-school competition against some of the top schools in the UK. Under time constraints of 30 seconds per question, the students responded to 100 challenging problems on economic concepts and their applications in the real world. It was a valuable opportunity for them to hone their teamwork and time management skills, and they worked together to achieve an impressive 90% on the test, despite the difficult and advanced content.
The students commented that "The questions tested our understanding of economic principles and required us to apply our multidisciplinary knowledge of geography, maths, and politics to solve real-world economic problems and find answers for content that had not yet been covered. It allowed us to appreciate the multidisciplinary nature of economics and, more importantly, to work as a team to share our knowledge and expertise. We believe all of this contributed to an outstanding result. We strongly recommend that younger years utilise this opportunity in the future as it is a great way to build interpersonal skills and broaden your understanding of economics."
"It was an enjoyable experience that put our knowledge of economics to the test. The best aspect of the activity was the fact that we were able to collaborate with each other and decide on answers that we thought were correct. There was the added pressure of the stopwatch that kept us on our toes but also made the experience much more thrilling. Although we didn't win, we came out with a great result and it was definitely worthwhile. The other teams were extremely competitive and enthusiastic as they made loads of commentary on the chat box; it was nice to engage with other young economists who have the same drive and passion for the subject as we do. As ambassadors for the school we were motivated to put forward a good performance and I think we did just that and more. To future years who decide to participate in this competition, I highly recommend that you bring some snacks cause it's a long two hours!"
Overall, it was a fantastic extracurricular activity that allowed our students to bond over their common love of economics and also stimulated their interest in the subject. The questions were frequently difficult to comprehend and solve, but they persevered. We wish these students all the very best in their higher education.
At the Latymer School, Economics is a subject offered at A Level. In recent years, the Economics department have achieved a 100% A* to C pass rate. We aim to inspire our next generation of economists. Every year, some of our students go on to study an economics-related degree, such as Economics and Arabic, Economics and Finance, Economics and Mathematics, Economics and philosophy, Economics with Accounting, or Mathematics with Finance in universities such as the University of Oxford, Durham University, UCL and King's College London. To enhance curriculum-based learning, the Economics department runs an Economics Society, a student-led magazine and takes part in economics-related competitions like the World Economics Cup.
To find out more about the courses we offer at Sixth Form, come along to our Sixth Form open evening on Thursday 1st November 2022, 5-7pm. Click here for more information.