Special experience
An unforgettable way to watch football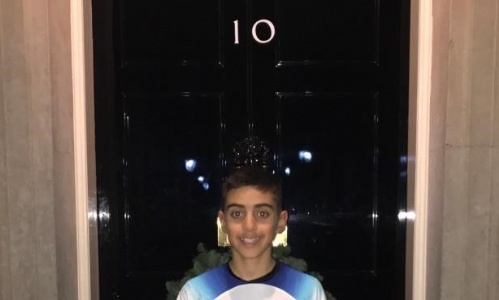 One of our students had a unique experience at No 10!
Theo, Year 7 student at the Latymer School, and his football team Omonia Youth FC were invited to attend 10 Downing Street to watch the England Vs Wales match on the 29th November.
Theo and his team were cheering for England whilst the Welsh Porth Community School were cheering for Wales. All the children managed to speak with Prime Minister Rishi Sunak and take photos outside Number 10.
Omonia Youth FC won the grassroots football club of the year last season and are well respected in the community for the opportunities they offer children of all ages and backgrounds. Theo enjoyed the once-in-a-lifetime opportunity, especially after England managed to win 3-0 and quality for the last 16 teams in the World Cup 2022.