French play at Latymer
Great opportunity for our Year 9 students to put their French into practice.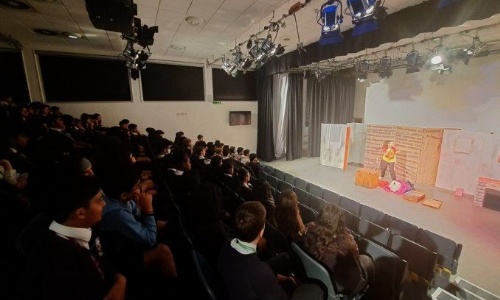 Le théâtre s'invite à Latymer
On 5th December all Year 9 students studying French enjoyed a play called 'La maison hantée'. Students learnt the main vocabulary of the play prior to the performance in their French lesson. The French actors set up for the play at school in the Seward Studio and performed it all in French.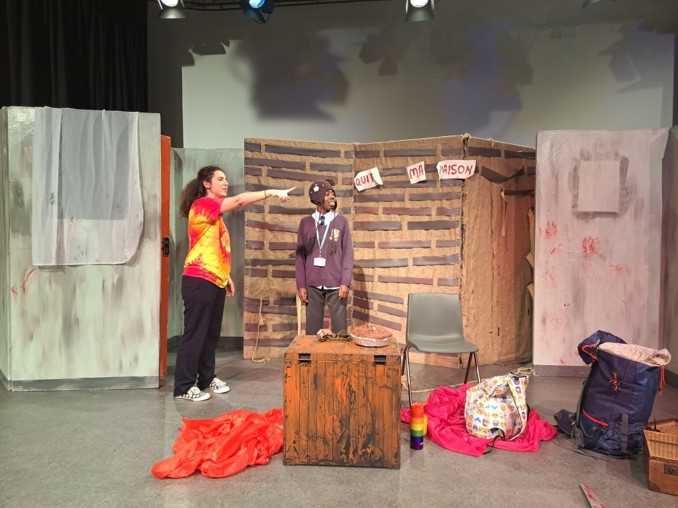 Students were able to understand the play and also take part in it. It was all very interactive and really entertaining. It was lovely to see our students engaged. All Year 9 thoroughly enjoyed the play and discovered new language while being totally immersed. They improved their French in a different setting and were able to take part verbally as well as physically. The French Department is already looking forward to next year's play!