Queen Elizabeth II 1926-2022
Remembering and honouring our late Queen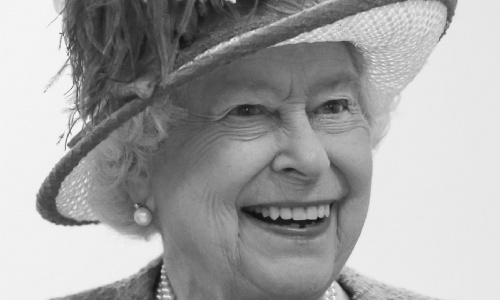 The Latymer Community, along with the whole nation, is deeply saddened by the death of HM Queen Elizabeth II and sends its sincere condolences to the Royal Family.
Whilst the moment of her passing is an unhappy one, it is important to celebrate her life, her long reign and also remember the many personal traits she embodied and regularly modelled in her meetings with people from diverse backgrounds and faiths. Tolerance, respect, kindness, inclusivity, humility and hard work are just a few of those qualities we respected her for, and on which our day-to-day at Latymer is based. As a community, we will continue to hold these qualities dear and in so doing, remember and honour our late Queen.
In times when nothing stood
But worsened, or grew strange,
There was one constant good:
She did not change.
Philip Larkin
Picture: (c)PRESS ASSOCIATION / Danny Lawson