Trip to France
One of the many languages trips available at the Latymer School.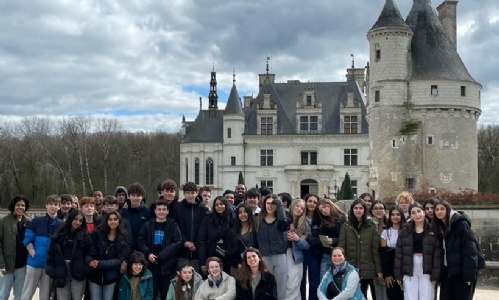 French exchange in Tours for our Year 10 students.
It was with great excitement that 37 of our Year 10 students arrived in Tours last Saturday night for a week's stay with their exchange partners.
We had the fortune of visiting the beautiful Château de Chenonceau, the Museum of Fine Arts and the unusual world of cave dwellings, as well as spending a day at the thrill-filled Futuroscope Theme Park.
We are very proud of our Year 10 French speakers and would like to say a big thank you to Madame Neudert and Madame Bourin for organising the trip and to our wonderful French hosts - un grand merci!