Year 7 Cwm trips
Our tradition of Cwm trips in Year 7 continues.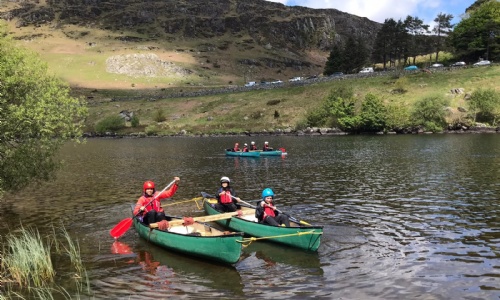 Much-anticipated trip to Wales for Year 7 students
This week, 7 Wyatt are in Cwm Penmachno, Wales.
Here Alexandra, Year 7, tells us more: "We are staying in dorms which is really fun. Everyone gets to know each other a bit more and feel closer. We have been doing a wide variety of activities such as canoeing and rock-climbing. My personal favourite was gorge walking. We had to climb up the rocks and go up to our waists in water. Yesterday we did a bit of paddling and a lot of hiking. The nature in Wales is gorgeous, and the sheep are amazing!"