Music students at the Royal Festival Hall
Wonderful musical event for our Year 13 students.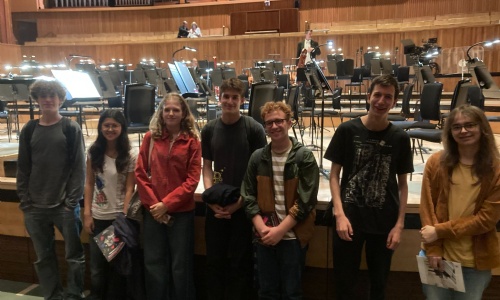 Preparing for A levels and upcoming 400th anniversary of the school.
Our Year 13 Music students went to a London Philharmonic Orchestra concert at the Royal Festival Hall last week. One student commented, "It was incredible to see the Royal Festival Hall, and to get excited about the prospect of performing in this massive venue in March. The music brought to life the Romantic period with beautiful works by Mendelssohn, Sibelius and Brahms, informing my understanding of the A Level Berlioz set work."
Save the date - Our event at the Royal Festival Hall will take place on Wednesday 13th March 2024 and is part of our 2024 celebrations of the Latymer School's 400th anniversary.