George Alagiah 1955-2023
Remembering a wonderful supporter to the school.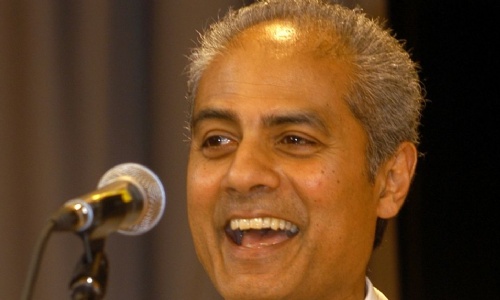 The Latymer Community is deeply saddened by the death of George Alagiah and sends its sincere condolences to his family, friends and BBC colleagues.
George's thoughtfulness and kindness, as described by many of his BBC colleagues, extended to his time in the Latymer community. Father of Adam (class of 2005) and Matthew (class of 2008), George was an incredible supporter to the Latymer School. He was an active Ambassador of the Latymer Sports Campaign that successfully raised enough funds to build the Sports and Dining Hall Complex, officially opened by the Princess Royal in May 2006. His active involvement still positively benefits current students and will for future generations.
The pictures of George below were taken at various Latymer events, from breaking grounds for the Sports Hall and the official opening of the complex with HRH Princess Anne in May 2006 to a special dinner at the House of Lords.