Orchestral Concert
One of the many events organised by the Music Department.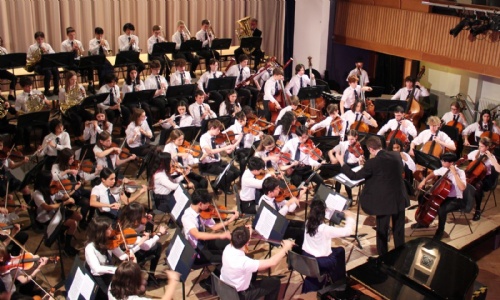 Another fine night of beautiful music.
Our recent Orchestral Concert involved five orchestras and pupils from all years of the school. Repertoire included Copland Quiet City, Nielsen Little Suite, Rachmaninov Piano Concerto No.2 (Sixth Form soloist) and Borodin Symphony No.2. Well done to all 150+ performers.
One of our Year 12 students commented that "it was a privilege and pleasure to be able to perform amazing repertoire to such a high standard. I'll never forget the Rachmaninov!"