House music
​​​​​​​​​​​​​​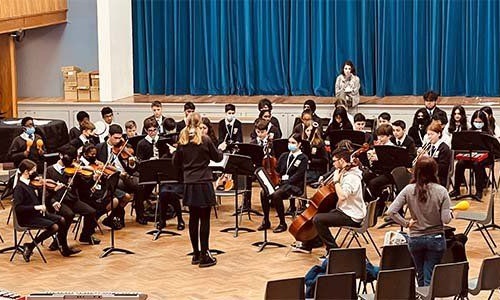 Our biennial House Music Competition took place on the 11th February 2022 in the Great Hall.
The House Music Competition is a long-standing tradition at the Latymer School. We heard performances from six orchestras, six choirs and six chamber ensembles, with a total of about 350 pupils involved.
The repertoire - selected and rehearsed by pupils in the last three weeks - ranged from music for stage and screen to Mendelssohn, Shostakovich and Kanye West!
Visiting adjudicator Tabby Estell was impressed by the very high standard of performances and had some extremely tricky decisions to make. Particular congratulations to Lamb and Latymer houses, who shared 1st place, but well done to all six houses, and especially the various conductors and directors, for a brilliant day of music!