Latymer School Lecture series
A poetic moment for all to enjoy.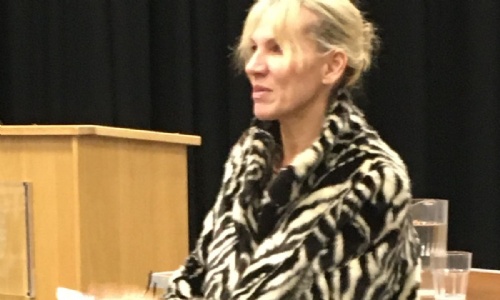 Talk from prize-winning poet, Hannah Lowe
On Thursday 8th December, we were delighted to have the poet Hannah Lowe give a talk to Year 12 and 13 students. Lowe's Costa award-winning poetry collection 'The kids' draws directly from her experience teaching English in a Sixth Form college. Hannah's work is deeply personal and examines issues ranging from the role of race in the classroom to the nature of the literature curriculum in a series of sonnets.
The students first heard a poetry reading from Lowe and then had the opportunity to ask questions about the literary world. Issues discussed included how to get the most out of reading poetry, Lowe's process of writing, and the state of diversity within the publishing industry.
Alexander, Year 12 student, comments "This experience was invaluable to the students, illuminating the creation literature and its study in a tangible way. We hope that these insights will be taken back into the world and applied in what we do. A sincere thank you to Hannah Lowe for offering us this relevant and important look into the world of writing."