Young poets of the year competition
Fantastic result from one of our students!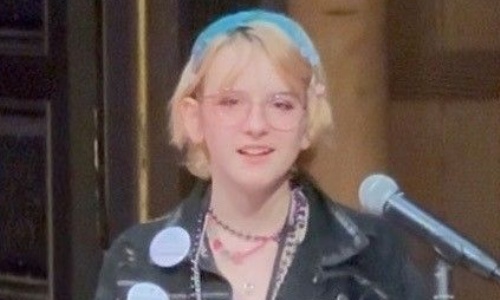 Bea, Year 11 student, achieved new heights in poetry.
After placing in the top 100 for the last two years, Bea was selected as one of the Poetry Society's Top 15 Foyle Young Poets of the Year 2023!
The Foyle Young Poets of the Year Award is one of the biggest and most established prizes for young people aged 11 – 17 in the world. Bea's poem 'suggestions for first love' was selected by judges Jonathan Edwards and Jane Yeh, out of 15,800 entries from across the world.
The award ceremony took place yesterday at Shakespeare's Globe. You can read Bea's poem here: Foyle Young Poets – The Poetry Society (right-hand side column).
Well done Bea for this hugely impressive achievement!