Trip to London Library
Trip for Sixth Formers.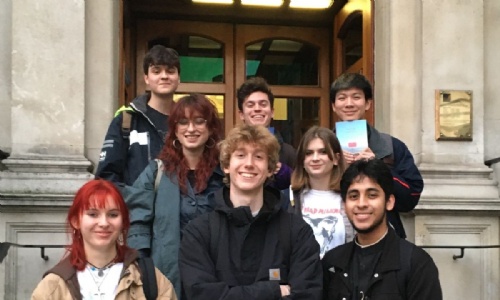 Sixth Formers walking into famous writers' shoes
The English department at Latymer, in connection with the school library, are lucky enough to be associate members of The London Library, and over the last few weeks we have been taking small groups of sixth formers there on several different trips. We have enjoyed investigating stacks of old books, walking in Bram Stoker and Philip Pullman's shoes, and sharpening up research skills. Mahdi was especially delighted to discover some poetry translated from Arabic, which he has been sharing with the younger children he teaches.
Thank you very much to the London Library for hosting us and to Ms Elia, Ms Kenny and Ms Hughes for leading trips.