Trip to Germany
Combining work experience and practising German.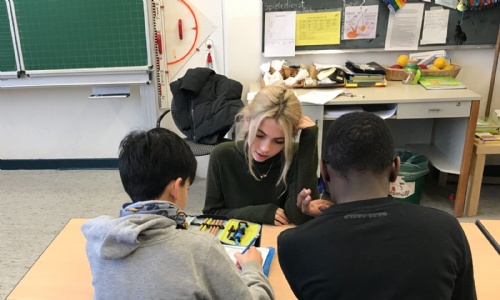 Year 12 students' work experience in Bielefeld
A wonderful group of our Year 12 German students successfully completed their two-week work experience trip to Germany by the end of the February half-term. Host families and placements were extremely pleased by everyone's positive attitude and initiative.
This year, our students volunteered in various schools, the local hospital, the Inland Revenue office, a law firm and an engineering company. The group enjoyed Bielefeld and surrounding area by visiting the Kunsthalle, Sparrenburg and other sights across the Teutoburg forest, a trip to Münster and a couple of football matches (Arminia Bielefeld and Dortmund).
It was a pleasure to accompany the group and see everyone thrive with the linguistic plunge into the world of work abroad.
Frau Baumann, Herr Jaehne and Frau Reinecke