Outstanding sporting achievement
Wonderful news from one of our students.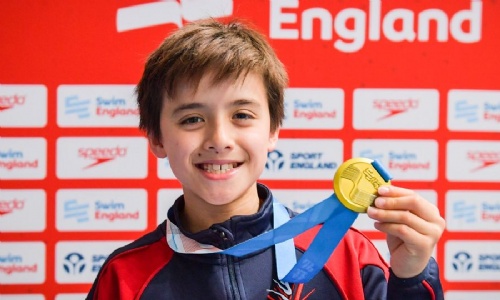 Year 7 student achieves incredible heights at the national diving competition.
Joshua, Year 7 student, achieved amazing results at last week's national diving competition.
Fifteen clubs took part at this year's Swim England Diving National Age Group Championships at Sheffield's Ponds Forge. More than 120 athletes competed, with a total of 386 entries and a mixture of both individual and synchro diving on display.
Amongst some of the country's top young divers, Joshua won gold medals in the 1m, 3m and Platform individual events for boys aged 12-13, where he also achieved personal bests, and a 1m synchro event where he was diving with another boy.
Congratulations Joshua for your wonderful achievements!
Picture: Will Johnston Photography