English poetry soirée
Celebrating the art of creative writing.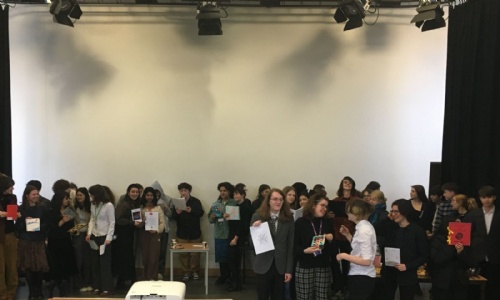 A great night of poetry for Year 12 English students
On Wednesday 8th March, Year 12 English students and friends were invited to a great celebration of the joy of poetry. This was also an opportunity to congratulate them on the fantastic creative writing they have done this half term!
We had poetry reading from their own poems, snacks, jazz music, prizes for the best poetry of the project, and of course various members of the English department dressed up to the nines.
Thanks to Ms Bennett, Ms Skidalski and Ms Kaymer for organising such a great event.