Manga workshop
Promoting art and creativity in a different genre.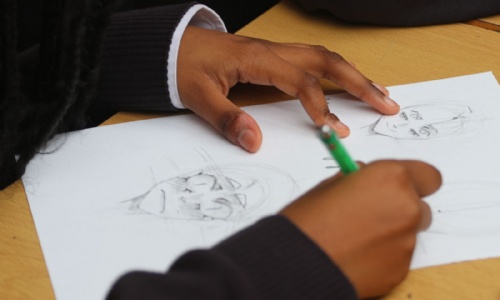 Sonia Leong, manga specialist, visits the Latymer School.
Sonia Leong is a comic book artist specialising in Anime/Manga. Her first graphic novel was Manga Shakespeare: Romeo and Juliet. She has also written and illustrated many graphic novels and manga stories. Sonia sometimes works in other fields such as design, film/TV, fashion and advertising. She is the author of numerous instructional art books such as Illustration Studio: Drawing Manga Heroes and Heroines, Illustration Studio: Beginning Manga , Manga Your World, Draw Manga: Complete Skills and 101 Top Tips from Professional Manga Artists. Sonia has been teaching Manga workshops since 2004.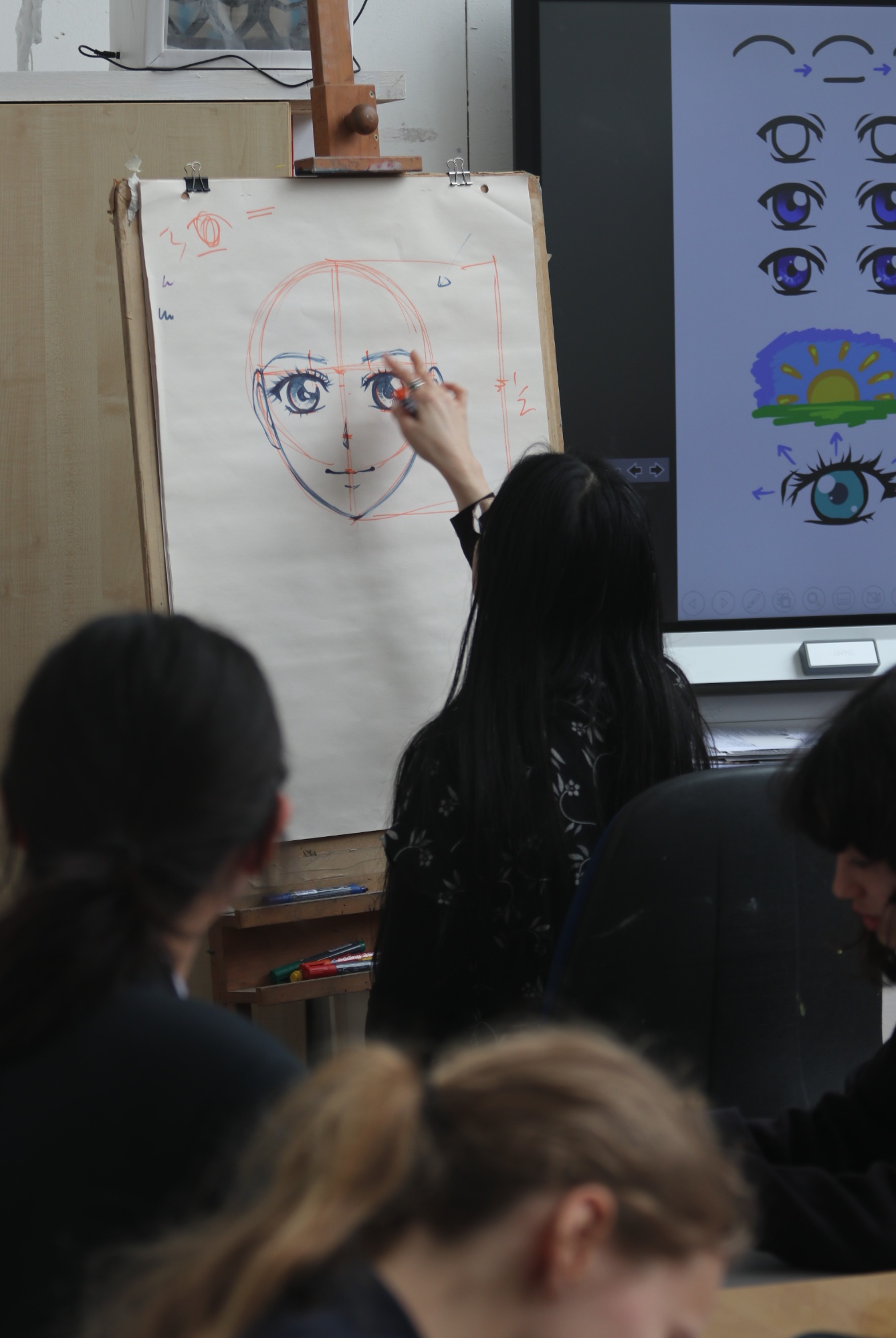 On Tuesday 21st February, Sonia visited our school to speak to Year 7, 8 and 9 students in their Year Assembly. The quick fire talk explained the background to the manga art form, some of the main formats and an introduction to popular tiles.
Sonia also ran a manga drawing workshop with Year 10 art students and a class of Year 7 pupils. Some of the resulting artwork is amazing!