Visits to local primary schools
Our student outreach programme.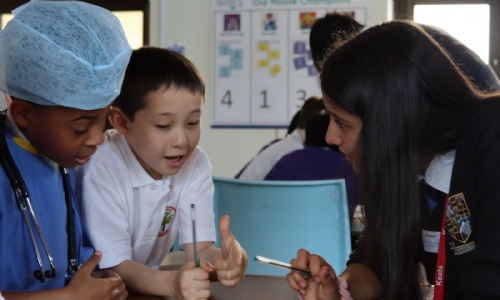 Inspiring more disadvantaged children to apply to the school.
Eva, one of our Year 8 students, explains: "On Tuesday 18th May, myself and a few students from Years 7 and 8 who attended local primary schools (Lavender, Churchfield, Walker, and Brimsdown) went to Churchfield Primary School to talk to some Year 4 students from various primary schools about what life at Latymer is like.
The event was great fun as we also got the opportunity to listen to Mano Shanmuganathan, an ex-Latymerian and past student of Churchfield Primary. Mano is now one of two paediatric neurosurgeons in Northern Ireland and took part in Channel 4's series Bear Grylls Treasure Island.
After that, the Year 4 students attempted some practice questions in verbal reasoning, non-verbal reasoning and maths (with our help, although some of them could have done well without it!). Finally, we answered questions about what the Latymer School is like.
Overall, I really enjoyed the event as it gave us the opportunity to listen to an alumni's interesting experience and help Year 4 students who are planning on sitting the 11+ exam with both exam preparation and answering any of their questions or worries. It was especially great seeing the Year 4 students' excitement as we talked about the Latymer School. Seeing how some of them answered the practice questions, I hope they all get into the school!"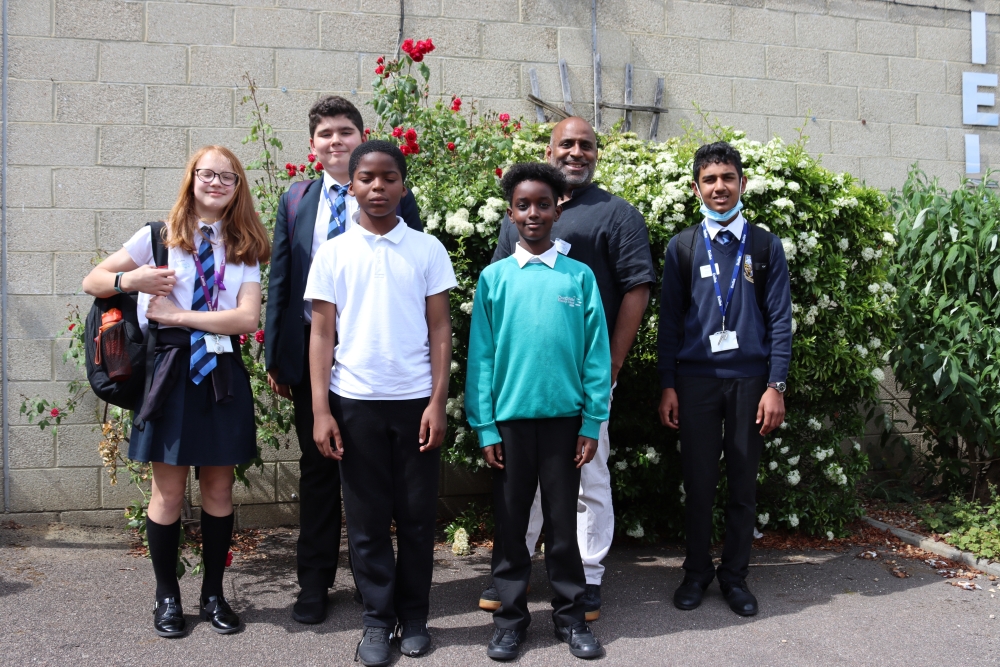 Mano Shanmuganathan, Latymer alumni, says: "I grew up in Edmonton and went to two amazing schools. Churchfield took me in and made me feel part of a community. It instilled values in me, like responsibility, respect and kindness, and this played a part in my future decision to become a doctor. My education continued at the Latymer School and the support I received there gave me the confidence to go on to study medicine at university. I've been able to do some amazing things in my life because of these two Enfield schools and I hope that my journey can encourage the next generation to aim high and chase their dreams."
Matthew Kleiner-Mann, Ivy Learning Trust CEO, explains: "Many children from Enfield schools have gone on to thrive at The Latymer School and beyond but there are some pupils who don't even consider applying, often because they don't think they're good enough to get a place. We want the children to see what they are capable of achieving."
Maureen Cobbett, Headteacher at the Latymer School, concludes: "We are looking forward to continuing to work with local children in the future and hope that they will be keen to apply to the Latymer School."