Art Shows
Wonderful exhibitions from our students across three weeks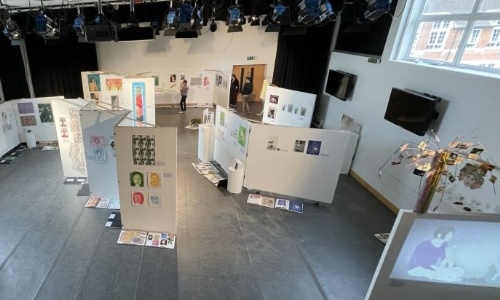 Congratulations to our GCSE, Year 12 and A Level artists!
You have put on three fantastic exhibitions showcasing your work. We are so impressed with your ideas, creativity and innovation. This year has been particularly special as it is our first show since the pandemic celebrating our artists' achievement with students, friends, family, staff, governors, and Latymer alumni. Thank you to everyone for making this possible.
Good luck to all students with your exams, we look forward to continuing teaching some of our Year 11 and 12 students and wish our Year 13 students all the best in the future with over half of them going to study art-related courses.
All the best from the Art Department and the whole Latymer School.